04-30-2014, 11:44 PM (This post was last modified: 04-30-2014, 11:48 PM by Spartan119.)
Article that spawned this discussion is here:
http://www.psxextreme.com/ps4-news/1369.html
The comments that prompted this thread are: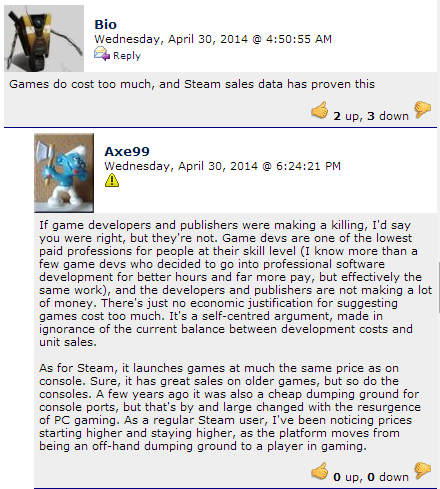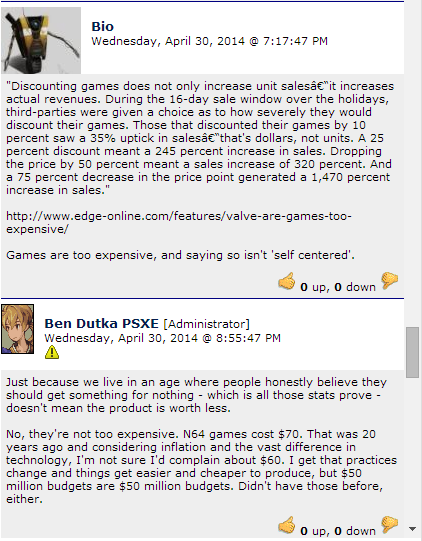 Here is the full article:
http://www.stumbleupon.com/su/1yoEYU/:CV...expensive/
So, we have statistical data that emphatically states discounted games drive revenue. Are games too expensive? The sales data says yes, and I tend to agree.
Your thoughts?